Golf Course Bangkok Thailand, Panya Indra is located on Ramindra Road (Km 9) in close proximity to Safari World on Panya Indra Road. Take the Viphawadi-Rangsit (airport) Road (Route 1) or Tollway and turn right at the last exit before Don Muang on Chaengwattana Road leading to Ramindra Road (Route 304) and Panya Indra Road.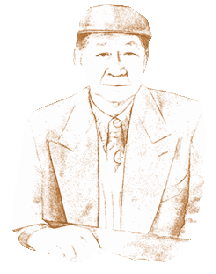 "There are championship golf courses that
we dream of playing. Panya Group's
philosophy is to work from the heart to give
a special gift to all golf players. Although
we haven't yet realized that dream, we never
stop dreaming, and we continue to try to
create the golf course of our dreams"
Golf Course Bangkok Thailand
Reservations
Online booking at www.thailandgolfbooking.com get more discounts (Online Booking Terms & Conditions below)
Tel. 062 821 3333, 062 827 3333, 081 821 3333, 02 519 5840 – 2
Line: @panyagolf
Check out more special offers!
Staff on duty
Close on Mondays
Tuesday – Friday 05:30 AM. – 07:30 PM.
Saturday, Sunday 05:30 AM. – 05:30 PM.